New E-Commerce Feature: Product Links Inside Images
To successfully monetize in today's digital ecosystem, a priority must be placed on user experience — especially when it comes to e-commerce. At RebelMouse, we're frequently perfecting our retail experience, which completely focuses on optimizing the buyer's journey.
---
Our latest feature resembles the product browsing experience you can find on Instagram. In their app, interactive dots lay over images that, when clicked, expand to show a product's image, title, price, and link out to buy it: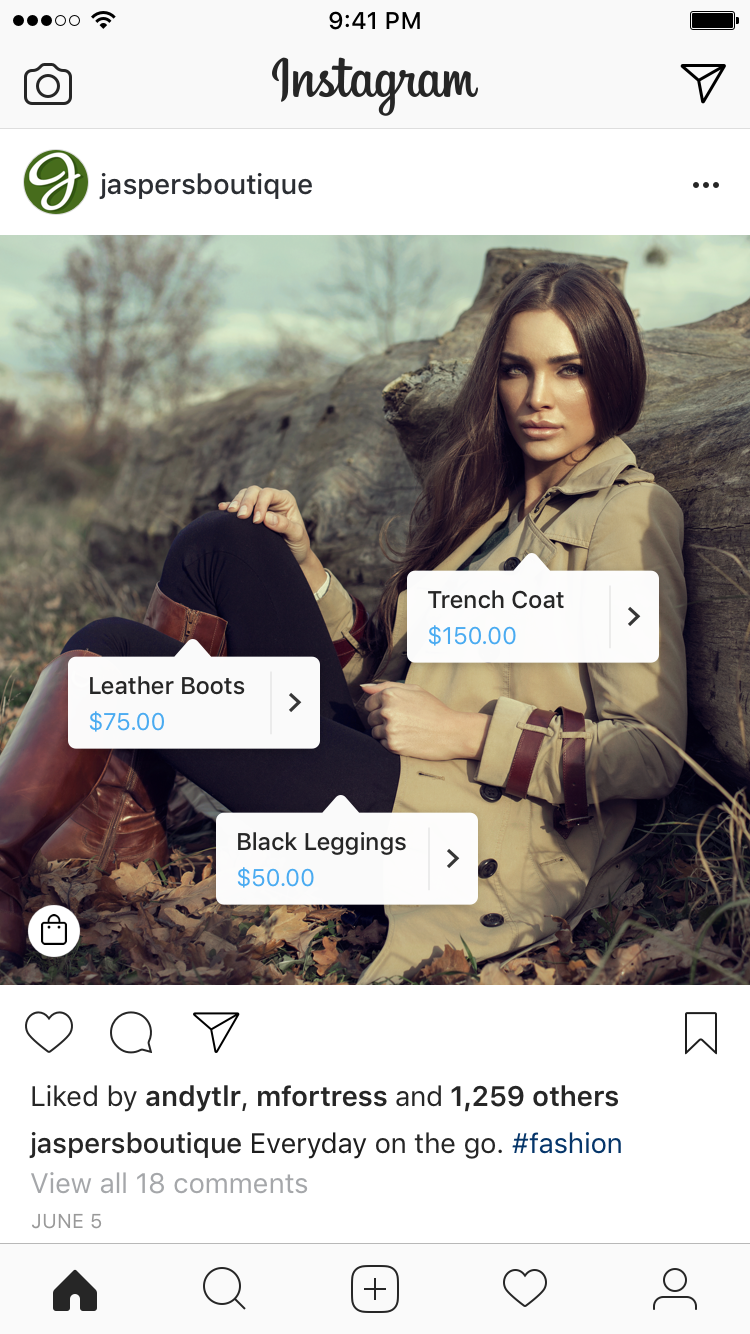 Here's a screencast of how we've replicated this experience on RebelMouse:
To create this experience, it's as simple as adding an image to our Assembler. Once uploaded, click on the blue shopping cart symbol. From there, you'll enter ourProduct Entry Editor View and have the ability to add as many different product call-outs as you need to the image. Take a look at this screencast demonstrating the workflow:
Check out this live example of the feature being used by our client PAPER Magazine. If this update is something you're interested for your own RebelMouse site, email support@rebelmouse.com.

Related:
New Embed Options for RebelMouse's Amazon Integration
New E-Commerce Option: Easily Feature Products With Just a Few Clicks